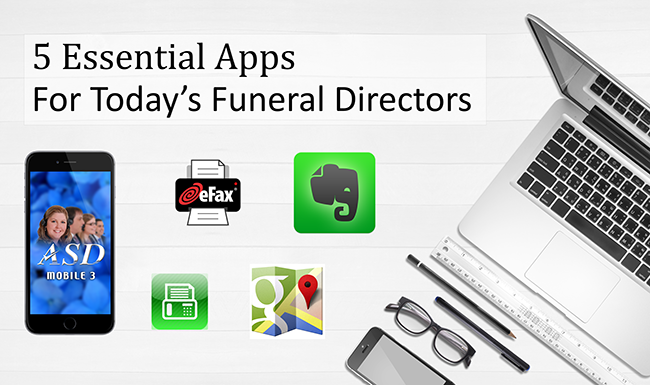 5 Essential Apps for Funeral Directors
Keeping organized and up to date with schedules is an important factor in being a funeral director. Some of today's funeral directors are technologically advanced. You have to be in today's busy and fast-paced environment. In order to help keep them on track, there are five essential apps that many funeral directors use on a daily basis to help in their career and personal lives.
Google Map Apps
Many funeral directors are typically on the on the road and have to drive to locations that they are unfamiliar with the locations they are traveling to. While some people still use a handheld GPS navigation system. Some find it easier to use their GPS applications on their phone.

Search in Google Play or the App Store for your Google Map Apps that are available to you.
ASD Mobile App
ASD Mobile allows you to monitor the communications from your funeral home. It's considered to be your central hub for all things communication. With this helpful tool, you can check your voicemail messages, handle online chats and other features.
Contact ASD to get more information on their services and the ASD Mobile App.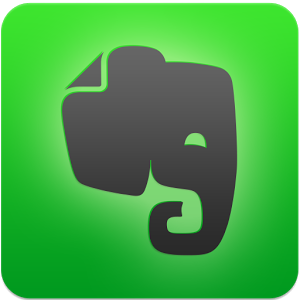 Evernote App
The Evernote App can be used in collaboration with the ASD application to share data between both. Evernote provides a central location for you to create lists, schedules and more. It can be accessed from various mobile devices and computers which makes it an all-around useful tool.

eFax
Funeral directors find themselves often in the position of needing to send a fax, but lacking the fax machine to do so. You can now use your phone to send a fax by capturing an image and sending it to a fax number. This allows you to easily keep up with the day to day operations of running a business.
Click here to start to eFax today
JotNot
Use your smartphone as a scanner with this handy little application. JotNot can change images you scan on your phone into PDF files. You can share these documents instantly, saving your valuable time in the process. Another benefit of using JotNot is that you can integrate it into other applications like Evernote which gives you the ability to correct any images you have on Evernote and convert them into PDF files.
Conclusion
A funeral directors job is a busy and hectic one. One of the best ways to ensure smooth day to day operations are to set yourself up for success by staying up to date and on track with your schedule or any changes that may arise.
More than 60% of funeral directors use the ASD mobile app to monitor all their telephone activities. This allows them to stay connected to the office at all times even when they are away or traveling. Giving them versatile solutions to making sure they are always on track with business activities and operations that must be handled on a daily basis.
If you use other Essential Apps in your day to day lives, please feel free to add a comment.