Funeral Home SEO Service Suggestions on Funeral Radio
Guest post written by Tyler Fraser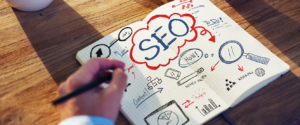 "With one a half billion people a day, logging into Facebook, I think it's area that any business, not just funeral homes should focus in on," Mike Hepburn said on a recent interview with Tyler Fraser on Funeral Services and the Web.
Funeral homes do not utilize SEO as much as they could, but Mike Hepburn of Your Social Strategy believes SEO for funeral homes will become more popular in the future. There are so many different indicators for search engines on how a website should perform in its search ranking, but one of the most important is that the website is structurally sound. This includes using alt tags on photos and making sure there are no broken links – linking to a website that has a problem or to a page that no longer exists.
Importance of SEO Services
On the show Mike and Tyler discussed the importance of getting a report from an SEO company, like Your Social Strategy, to see what needs to be done to improve your rankings. Then they can help you meet your goals in higher rankings and social media engagement.
Finding where to focus on social media can be a daunting task, but Hepburn provides tips on keeping it simple. A Facebook page is free to create, but then you have to gain visitors and likes. Attracting local people is a great way to do this because they will be your primary customers as a funeral home.
Affordable SEO Services for Funeral Homes
Facebook advertising is affordable and allows you to define your audience and it doesn't have to be complicated. An ad asking for likes is all you will need to gain attention. Many funeral homes post obituaries, but Hepburn suggests posting more content, like local or funeral-related posts.
Hepburn has built several companies before, but Your Social Strategy is the first on his own. He wanted to create an affordable service for funeral homes because SEO services shouldn't have to break the bank. He originally planned to slow down and work 5-6 hours a day, but with constant changes to SEO rules, he finds himself work 14-hour days. And working to provide his clients with the best service he can, is a full time job.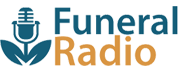 Visit Funeral Radio to learn more about how you can use the internet to grow your funeral home.
Tyler Fraser is CEO of UPD Urns and Owner of Funeral Radio. When he's not working on podcasts, he's working to design new cremation urns and working with funeral homes to expanding their cremation urn offerings.